[caption id="attachment_1407" align="alignleft" width="300"]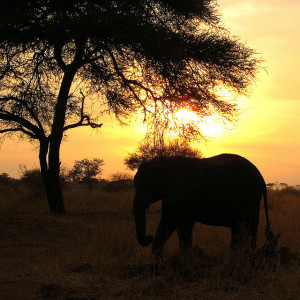 By doug88888[/caption]
It's tough to believe that the semester is nearly done. The members of AP Environmental Science will be taking their AP Exam on Monday. From there it is a short sprint to finish up Project Restoration, then they are done. As several of this week's week in review (4/22-4/26) reports mention, time has flown this semester. We've had fun, and I must say that the students have been troopers as we have made our way through notes nearly every day. It's really hard to believe that direct lecture was once my preferred method of content delivery. With my venture into the flipped classroom in AP Biology, I've seen that there is a much better way. One that doesn't have the students sitting taking notes for large chunks of time while fighting to stay awake. Next year I will certainly be making the transition in my APES classroom.
For now though, I must commend this APES class. All along they have been very good natured and very engaged, asking good questions and adding thoughtful comments. When running a classroom in traditional format, video clips are the great attention keeper. I call them commercial breaks, and students seem to appreciate them. Last week we spent some time talking about biodiversity and conditions that threaten the biodiversity of the world. One of the biggest threats, presently, to the animals of the world is the Black Market trade in exotic wildlife. Most people are aware that certain items such as elephant tusks and tiger pelts are traded illegally. Unfortunately, most people do not know that the bulk for black market animal trading is for the purpose of medicine production and "exotic" foods. Most of the students were shocked by a CNN clip on the Black Market that provided some insight into the things that illegally traded animals are used for. I'm thankful to see many nations making progress towards a greater conservation ethic, but in many places deep seated traditions still win out over conservation of wildlife.
This week's set of reviews all reference the above mentioned clip that we watched about the black market trade of wildlife. For all interested I would recommend checking out the Planet in Peril series from CNN. For now, though, take a few minutes and enjoy review from Coralia, Ailin, and Mya.
Coralia Begins:
This week in APES has been a pretty interesting one. On Monday we started taking notes about genetically modified crops and integrated pest management. To finish of the notes for the day we talked about the different types of solid waste. That then led into the notes for Tuesday. These notes were all on the Landfills, Incineration, and Composting. Mr. Kite told us how sanitary landfills were made and then reclaimed in a way that could protect the environment from all the waste.  Wednesday was all about hazardous waste. After notes, Mr. Kite showed us an interesting video about the Love Canal. We were all shocked that industries thought they could put so much hazardous waste in one place with out any protection. Thursday though we started our notes on the decline of genetic diversity. The reasons for it were inbreeding, selective breeding, and farm practices.  This week was full of good videos from Mr. Kite but Thursday's had to be one of the best. It was on the black market of exotic and illegal animals being sold in China. Every ones eyes were wide open as we heard what was being made into medicine and food. Our week was then concluded with notes on causes of biodiversity and legislation to help stop it.  All of us were happy that pretty much every day this week we had extra time to work on our projects. We can't believe that we are having our last set of notes and test next week. This semester has gone by so fast!
Ailin and Mya Conclude:
This has been a pretty quick week this week, don't you think? When we got to class Monday, we took notes on genetically modified food and crops, integrated pest management, and solid waste. Once we took notes, Mr. Kite gave us time to continue working on our projects. On Tuesday we took more notes, but on compost, landfills, and incineration. After we took notes, we watched a mini movie about landfills and were able to earn a quick credit by making five connections. Wednesday was an early release day, but that didn't stop us from having a productive class. We took notes on hazardous waste, RCRA, Superfund, and integrated management. Afterwards we had two commercial breaks that helped explain how the blueprint for our final project should be setup. We were also given the rest of the class period to work on our project. Thursday then came and it was also productive. We took notes, as we normally do, on the declines in biodiversity. That day we had an interesting commercial break that talked about all the exotic animals that were eaten in China because of the nutrients they contained. We were also given more time to continue working on our projects, which everyone actually worked well on and asked many questions. The last day of the week was finally here, Friday, the day our project is due. We've taken notes all week to prepare us for our last test that's next Tuesday. Everyone is all worked up to pass, complete our final project, and because our AP exam is coming up! This has been a rough week for many, but we've all gotten through it.
Can't wait to see how next week will be, but until then… Everybody study hard this weekend and get lots of rest!