[caption id="attachment_723" align="alignleft" width="300"]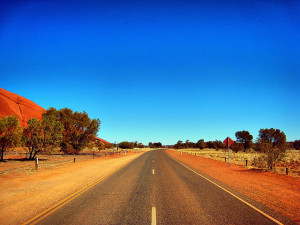 By jo@net[/caption]
Can't believe I am saying this, but the new year has begun ... already. It doesn't seem but 10 days ago that I was writing posts wishing my AP classes well. The summer was nothing more than a whirlwind. Kenan fellowship duties, trying to put together a course, AP institute. I even slept a wink ... but not two.
Truth be told, I'm glad to be back. The other day I mentioned to my wife that I knew the summer was crazy when then chaos of the first week of school felt normal and welcome. I really am glad to be back. Though this summer was insane in so many ways, it was also a summer of growth. I had the opportunity to spend two weeks learning from, sharing with, and being inspired by 40 of the best teachers in North Carolina. Two of my weeks were spent working with the spectacular North Carolina Prevention partners. Those weeks, they were good weeks. I learned that I am not very good at sitting in an office, but I was totally inspired by the work that they are doing in the realm of public health. Many of the lessons learned will be incorporated into my work for the Kenan fellows and into the Public Health course I am currently writing. Hopefully I will be able to get them to come in for chats with my class. Reflecting on everything that happened this summer, I am suspicious that I am not returning to the school the same as when I left.
One week in and my classes are already markedly different. Earth science has designed Mars communities and engaged in two building challenges this week and AP Biology is forging ahead into the fresh terrain of the flipped classroom. Side note, recording your own flip lectures is not work for the faint of heart. The students are already enjoying the format, but I may go crazy in the process. The biggest compliment I was paid this week was given by a student that is repeating Earth Science. She said, "this isn't like it was last year! I'm having fun!"
Isn't that what learning is supposed to be? Fun? Remember when you loved exploring for the sake of exploring or reading for the sake of reading? My goal this year is to move my classroom in the direction of exploration and fun. I believe that a dichotomy can exist between hitting standards and inspiring students. This year is going to be a journey. I expect that it will be a lot of hard work, but I also hope to forge some new trails. In the end, I hope to create experiences for my students that will inspire them to love learning, and maybe even like science a little.
If there is anyone out there reading this I would love to know what inspired you over the summer.