[caption id="attachment_144" align="alignleft" width="242" caption="Picture by Nellie Vin"]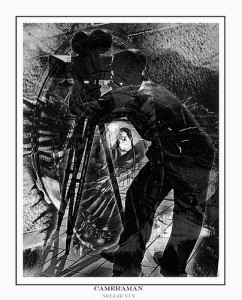 [/caption]
This week's post from second period Earth and Environmental Science was written by freshmen Markyah Hayden.
This week in Mr. Kite's class we took pretty good notes on subjects such as the greenhouse effect and Alfred Wegener's evidence about how the continents separated. During this week the class also got to have a cameraman in our class taking pictures and recording what we do on a daily basis.* I found that very fun and interesting. :)
*CMA is currently applying for an excellence in urban education award. Part of the application process involves filming classes in action. I must say that I was really proud of this class. They were full of fantastic discussion and excellent group participation while the cameraman was doing his thing. Further credit to them for not faking it. The class was just doing what they do every day.