[caption id="attachment_1191" align="alignleft" width="300"]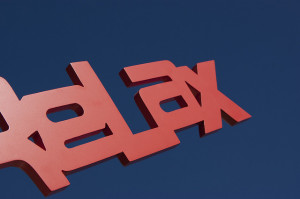 By twicepix[/caption]
In preparation for the composition of this blog post, I took a few minutes to read what Kristen Ellis had written about the week of February 4-8. While reflecting on her post, I realized that there were two words in there that I would have never seen in a weekly report from last year, LAID BACK. Now, generally, my classes can be described as laid back. Not so much because they aren't demanding, but mostly because I am of a fairly calm temperament. Leading to a relatively stress-free classroom for the students. AP Bio courses, however, have historically been frenzied stress fests with a primary goal of mashing through as much material as you can as quickly as possible. If you need proof of this claim, look back at some of the AP Bio posts from the spring of 2012.
This is the beauty of having AP Bio as a year long course. Not only do we get to cover more material more deeply, we can do it at a pace that is actually manageable. Now I'm sure that if you talk to the students they would note that the workload might be a little less than manageable, but I don't think that any of them would argue that we are moving too quickly. Hopefully our new found time will lead to success on the AP Exam.
For a little more elaboration on this theme, take a few minutes to check out Kristen Ellis' contribution to the week in review.
Kristen Writes:
Bio has been pretty laid back this past week. On Monday, we finished the plant lab and counted out the first babies of our F2 generation. We set up another cross and left the flies to do what they do best. Tuesday was all about preparation for our test on plants. The winners of jeopardy were Asia, Shiyan, Jarrett, and Autumn. Hopefully it helped them with the test on Wednesday. The free response proved to be tough on the whole class. Thursday was the beginning of a new unit called The Living World. We made phylogenetic tree for invertebrates and, oh, how much fun we had :). Friday was pretty much the same. We made a Jigsaw of each of the different vertebrates. We wrote about our assigned group and then Mr. Kite explained each one and the trends that connected them as well as correcting a few mistakes. This past week in Bio was relatively easy so long as you could tolerate the fruit flies and the constant threat of them waking up during the experiment, not that it's happened... yet.