[caption id="attachment_1149" align="alignleft" width="300"]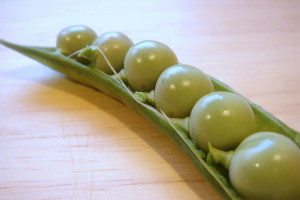 By Mrwoodnz[/caption]
The month of January was a strange one in Lab207. I traveled to NYC for a conference, the school had a holiday, I got terribly ill, and Durham Public Schools decided that if a snowflake MIGHT fall then school MUST be cancelled or delayed. As a native Coloradan, I have yet to get my head around how little it takes to initiate a delay or cancellation. Back home you had to lose your dog in the snow before they would even think about calling things off.
Ok, whining done. In the midst of all of it AP Bio actually got some significant work done. Their fly breeding experiments are well underway, we've tested the transpiration of plants, and oddly enough i have a small garden of peas growing on my window sill. I love letting students explore freely ... isn't that how real learning happens ... but I digress. As you know, I try to post regular contributions from the students. We are digging a couple of weeks back in the archives, but for this edition of the week in review we will be hearing from none other than Ms. Iris Sullivan.
Iris Writes:
Last week was a hectic week in the Lab 207. We got a wonderful surprise from Mother Nature which resulted in a snow day and a three hour early dismissal! But despite the ever changing North Carolina weather, we still worked hard this past week in AP Biology. Some of the highlights of this week's class includes constructing our own experiments to measure the respiration of peas and glass beads; and yes, apparently inanimate objects can go through respiration (who knew?!). Mr. Kite also allowed some of us to plant some of the peas, which is growing surprisingly fast. We also killed off the F1 generation of our fruit flies (R.I.P ☹), and as of right now, we are patiently waiting for our new F2 generation to hatch (YEAH!). Lastly, my classmates and I became artists for a day when we constructed beautiful made posters that we spent an entire class period on. They were about the process of de-etiolation and etiolation in plants. That about does it for the Lab 207.