[caption id="attachment_1345" align="alignleft" width="300"]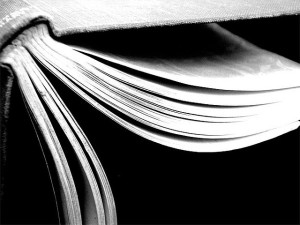 By andrealeev[/caption]
All good things come to an end. Spring fades into summer, favorite jeans fall apart, excellent meals are consumed ... the end is inevitable. Such is the case with AP Bio. It's been an incredible run (one which I will reflect on in a later post) but our time is drawing to a close. With the close of AP Biology comes the AP test. It's been completely redesigned (lucky for students) and as such preparing for it might be a bit trickier than in the past. Below are some resources that I hope you will find useful.
The College Board finally decided to lay out exactly what they expect an AP Bio student to know or be able to do. Spend some time reading over this document. Especially pages 4-81.
Practice makes perfect. Spend time working on your free response questions. Previous free response questions and scoring guidelines can be found here. Remember, a good response includes a direct answer, evidence, and an explanation. If you are using the Campbell textbook I would also recommend doing the Level 2 and 3 multiple choice questions at the end of each chapter.
I've put together video tutorials for almost every AP Biology topic you might be faced with. Here's the link to my channel.
When in doubt, animation helps. The folks over at TED ED have put together a plethora of animated tutorials on various topics. From activation energy to evolution they have the help you need. Check them out.
If you have time, it might be beneficial to spend some time working on vocabulary using quizlet sets made by other AP Biology students. If you are short on time, though, prioritize practice over vocabulary.
Final advice, don't wait until the night before to start studying. This is a test that you need to start working on now. If you have any questions feel free to post them (regular readers) or catch me in class.