[caption id="attachment_983" align="alignleft" width="300"]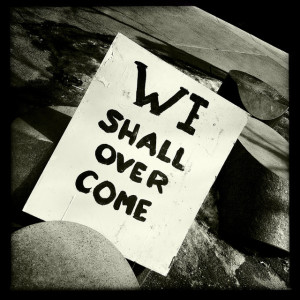 By Madison Guy[/caption]
Oh AP Biology, how I appreciate thee, let me count the ways. One, I know that I can be out of class and you won't terrorize the sub. Two, when I am away I can trust that you will work as a unit to move forward. Three, you genuinely strive to help one another succeed. Four, you actually care about your grades (maybe a bit much sometimes). And Five, most of you actually enjoy learning just for the sake of learning.
Why the ode? Like my Earth Science class, AP Biology has been suffering through weekly, innovation-driven absences. The students have soldiered on mightily. Fighting to continue their learning even in my absence. I must say that one of the biggest benefits of flipping the classroom is the ability to keep learning going even when I am away. It is imperative, though, that the class actually care about learning. AP Biology cares, and thus they have struggled. Their march forward is well reflected in this week's installment (10/22-10/26) of the week in review, by Iris Sullivan and Jarrett Bumidang.
Iris Writes:
Last week was a dreary week in AP Biology, students had to learn and strive for themselves as we had to endure an entire 3 days without Mr. Kite. I must say that we were well behaved during those days where he was out and we, the class, worked well together trying to complete the assignments given to us on edmodo. Our assignments where unique in that we made two models showing a DNA strand and DNA replication. Also during the days Mr. Kite was out, we answered questions about transcription, translation, and mutations to help us comprehend what we learned in the videos the night before. Another struggle that occur last week, were that my classmates and I were struggling to get a part of our unit project done, the HIV prezi. Other than that, it was a pretty good week in the Lab 207.
Jarrett Adds:
With Mr. Kite gone for three days out of the five-day week and difficult concepts to learn along with a huge project due, the AP biology students of Lab 207 had to endure and persevere through hard concepts. With the help of the Edmodo, Mr. Kite gave his students tasks to accomplish while he was gone, some easier than others. The students were assigned to create posters of the process of DNA replication and answer questions about transcription and translation. With the help of their peers, the students were able to fully understand these concepts and work collectively to help each other learn. Though alone, these students worked harder than ever to conquer some of the key concepts in biology.