Over the next couple of weeks I will probably write a couple of blog posts reflecting on the year in AP Biology. It has been a fantastic one. I've had the pleasure of watching a class of students eagerly embrace the bounds of what is possible within a classroom. As a teacher it has been fun to conceive of challenges to throw them on a daily basis. What's more, I've been astounded at every turn by the work that they have produced in a very short amount of time. Recently at a conference someone made the statement that constraints breed innovation. This class has proven the truth in that statement. I wish that I had artifacts from all of the hour challenges, but I don't. I shall, however, endeavor in this post to give you a small taste of what students are capable of when provided with the proper tools and an interesting problem to tackle.
Challenge: Produce a children's story that explains one component of our changing Earth
Gary's Greenhouse by Jarrett Bumidang, Auon Syed, Thomas Moorhead, and Justin Quimbo
Toxins by Suleima Reyes, Niya Carrington, Asia Johnson, Abbi Williams, and Kristen Ellis
nutrient_enrichment by Alana Lee, Kaliah McGirt, Toni Madugu, and Autumn Brown
Challenge: Produce a short film about animal behavior and communication
The elusive pheromones film was also a product of this challenge.
Challenge: Produce a skit about _____
I have no idea how many skits were actually produced in this class. Unfortunately, only one set actually survives for your enjoyment. Click on the link to watch
Challenge: Create a poster about ______
I've found that posters are one of the quickest ways for students to demonstrate what they know. Furthermore, they give creative students a chance to shine.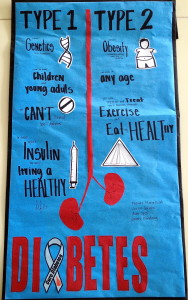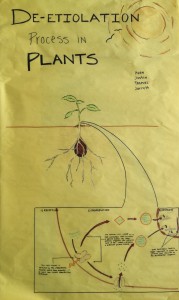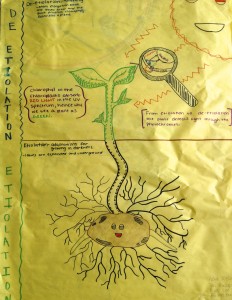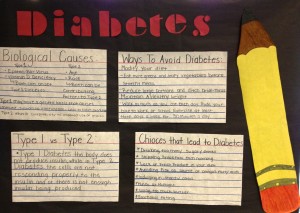 If you are a teacher reading this post, I would love to hear about your "hour challenges".